The objectives of NorthernNations Cooperative are:
To promote and improve the economic well-being of Indigenous people and communities in Canada;
To engage in business ventures and investments that support economic equity for Indigenous people and communities;
To support, directly or indirectly, initiatives that provide training, employment and development for Indigenous people;
To raise significant amounts of capital through NorthernNations Capital Corp. to support Indigenous-owned business growth and to capitalize NNC Member participation in major resource projects;
To support, directly or indirectly, initiatives that support economic reconciliation for Indigenous people in Canada;
To develop strategic partnerships with other cooperatives;
To promote the cooperative model of business; and
To pursue business arrangements that support the cooperative's objectives and enable distribution of benefits to NNC's Members and Member-Citizens.
Accepting Members in March 2021
NorthernNations Cooperative will begin accepting Members in March 2021 in the four western provinces as well as the Yukon and Northwest Territories. Expansion throughout eastern Canada planned is for the second half of 2021.
Advocacy for First Nations, Metis, and Inuit people in Canada
Membership in NorthernNations Cooperative ("NNC") is open to Indigenous governments and organizations whose primary purpose is governance, representation, or advocacy for First Nations, Metis, and Inuit people in Canada. Members are eligible for dividends and other benefits, and the citizens represented by Members are eligible for dividends and participation in NNC's affinity and discount purchasing programs. NorthernNations Cooperative Membership information packages and application forms will be available March 1, 2021.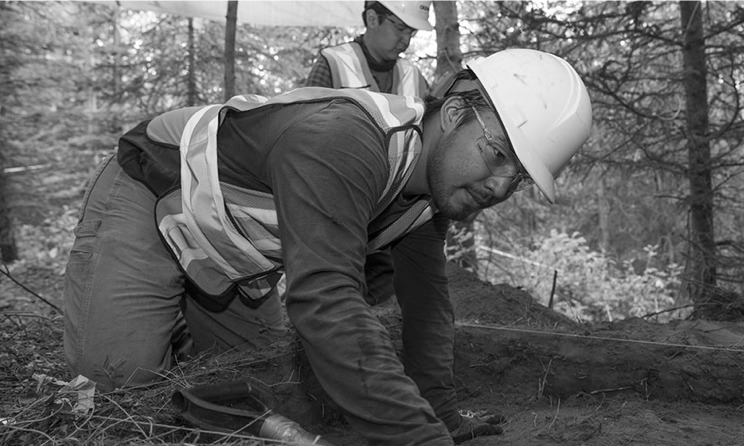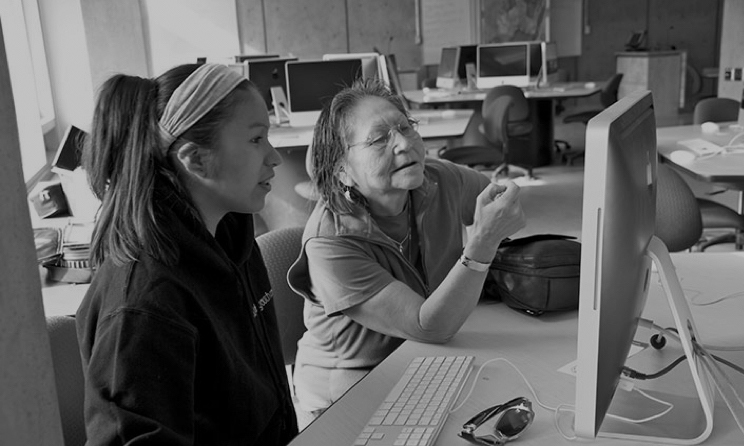 Member Benefits
The benefits of Membership in NorthernNations Cooperative for Indigenous communities, societies and charities include:
Financial participation in the profitability of NorthernNations Cooperative Group in the form of dividend payments and other financial distributions to the Members.
The right to participate financially in business opportunities that will be syndicated by NorthernNations Capital Corp. This benefit is conveyed by NNC providing a right of first refusal for investment participation to its Members.
Access to participate in major projects and infrastructure investment opportunities through NorthernNations Capital Corp. and its captive private capital operations.
Access to design-build infrastructure capabilities for community development and housing solutions.
Access to innovative community-based training programs and employment services to gain work experience and full-time employment opportunities for community members.
The ability to nominate community members to attend the NorthernNations Regional Training Centres for work experience leading to eligibility for permanent job placements with NNC Group companies and Industry partners.
Registration of all NNC's Member workers within the NorthernNations worker database.
Group purchasing leverage for major capital assets – for example vehicle leasing and sales, heavy equipment, etc.
Group purchasing leverage for consumables, technology, office products, etc.
Group purchasing leverage for energy, fuel, and other operating major cost.
Group purchasing power for insurance products, group health benefits, etc.
Member-Citizen Benefits
NorthernNations Cooperative has the ability to harness the collective purchasing power of hundreds of thousands of individual Member-Citizens of the NNC Members. The collective strength of this massive Indigenous buying group gives NNC leverage to negotiate meaningful group purchasing and affinity programs that have the potential to directly benefit NNC Members, their communities and Member-Citizens.
Regardless of where they live, each Member Citizen of the NorthernNations Members will be issued a NorthernNations Cooperative benefits card and digital ID which will entitle cardholders to receive the additional individual Member benefits, including:
Discounts on groceries at participating grocers.
Discounts on other retail products at participating retailers.
Special pricing on Indigenous focused wireless and broadband packages at NorthernNations Communications.
Access to preferred pricing for new and used vehicles sales and leasing as well as preferred-rates vehicle loans.
Access to special Indigenous-focused credit products to empower Indigenous people to build or rebuild their credit.
Access to the NNC micro-loan programs.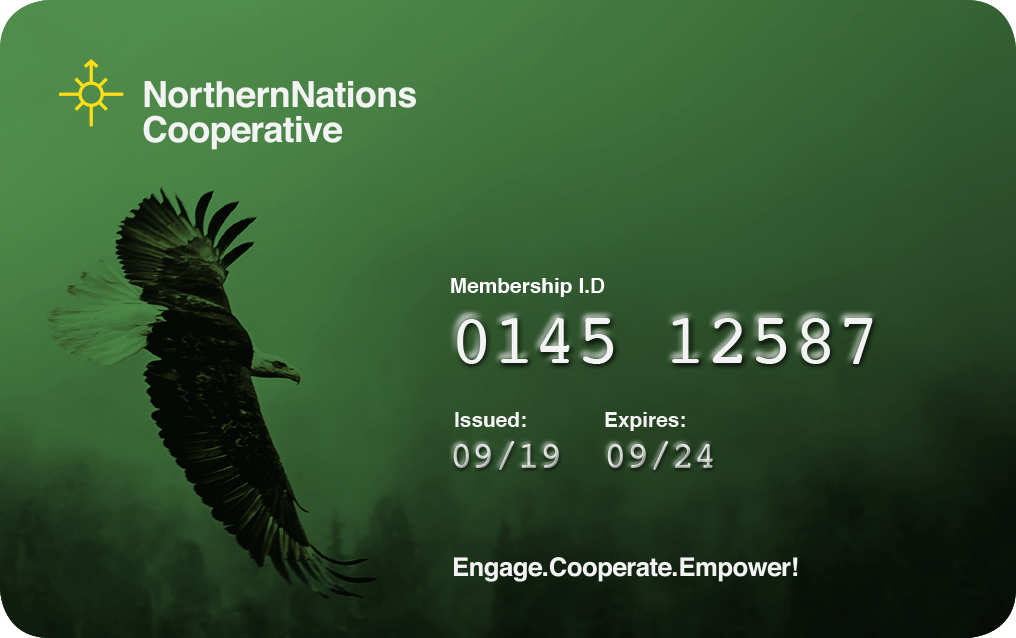 To have NorthernNations reach out to your community or organization to discuss Membership in NorthernNations Cooperative.